TRILOGY SOFTCASE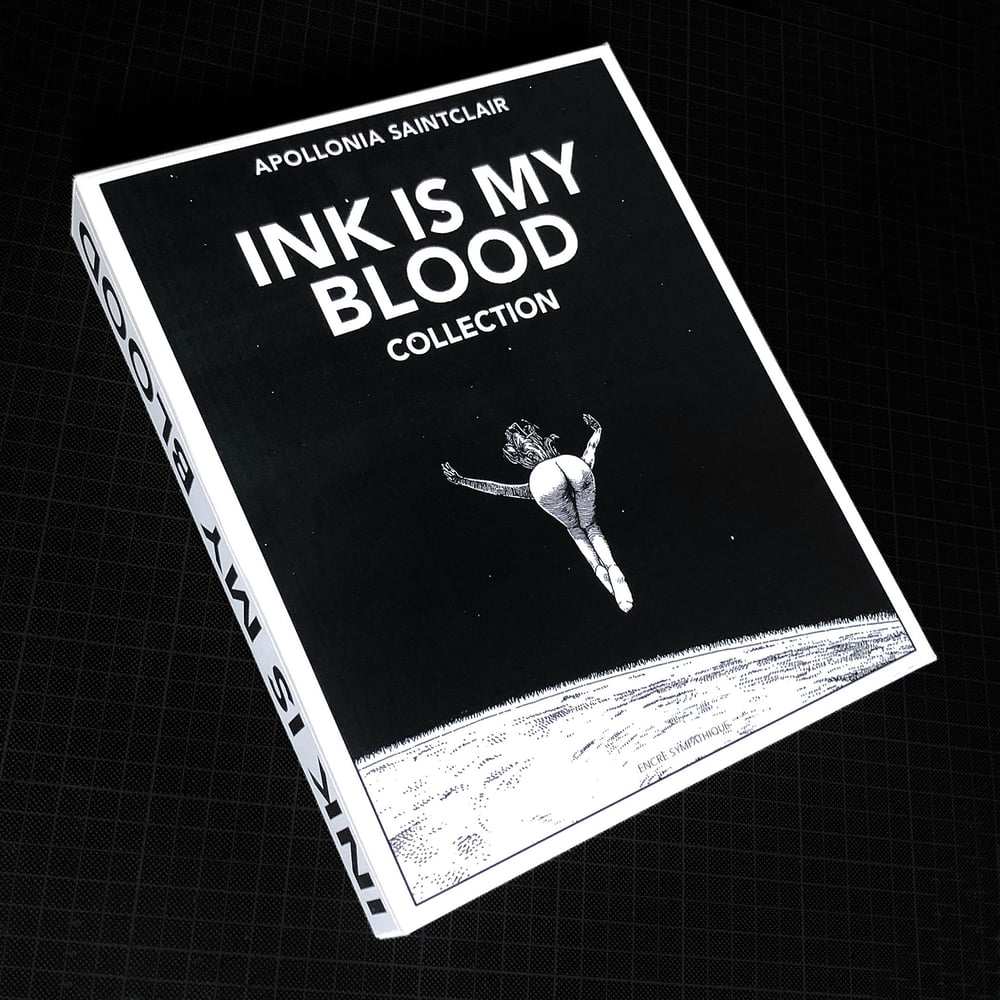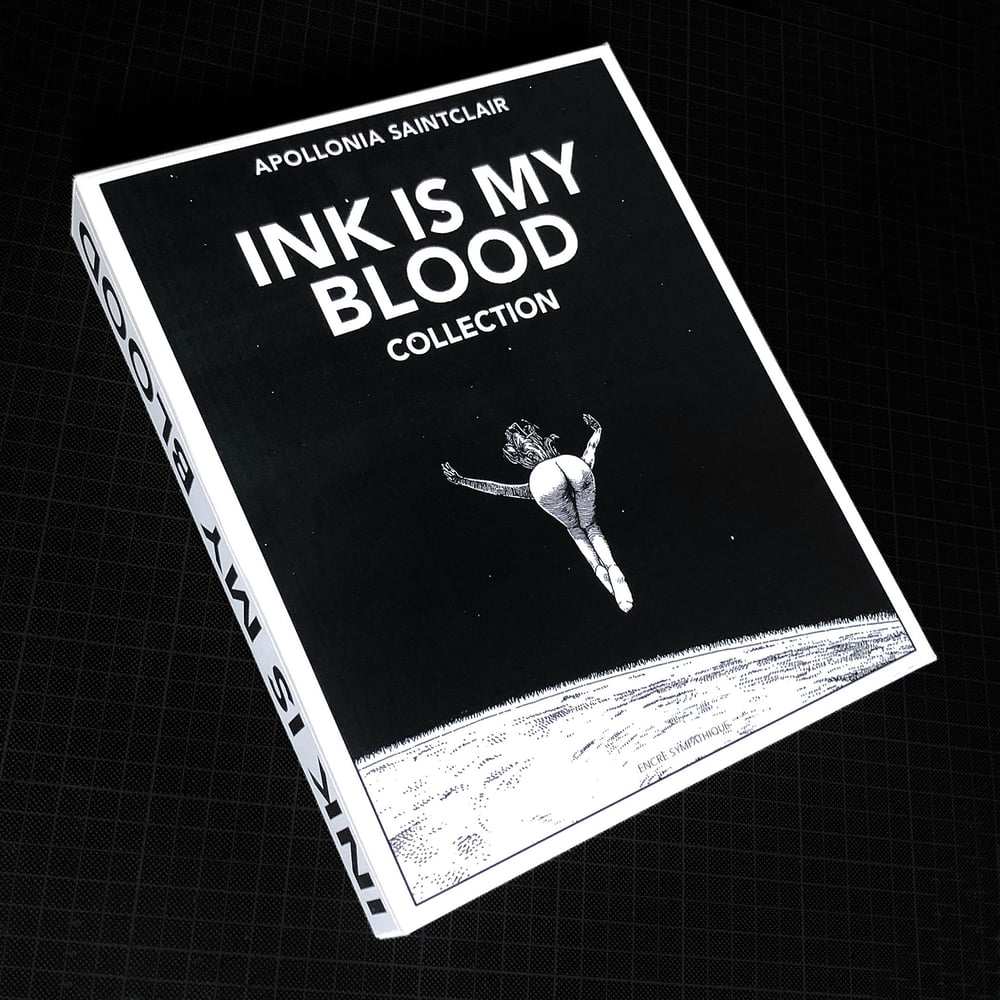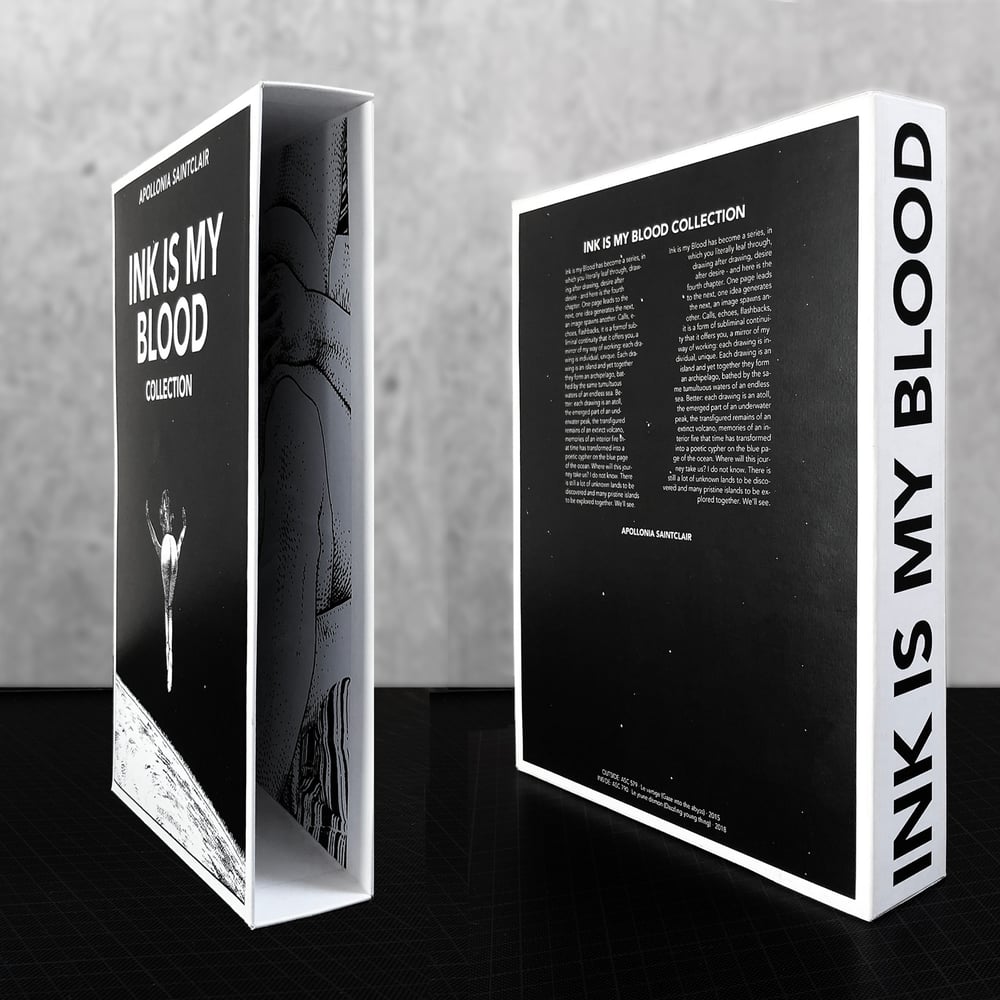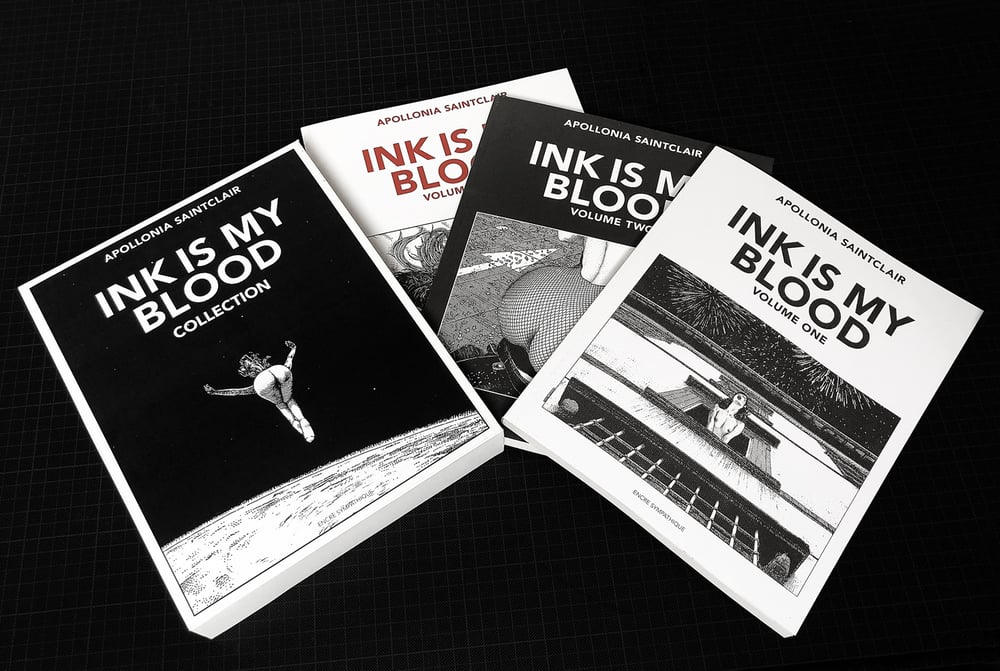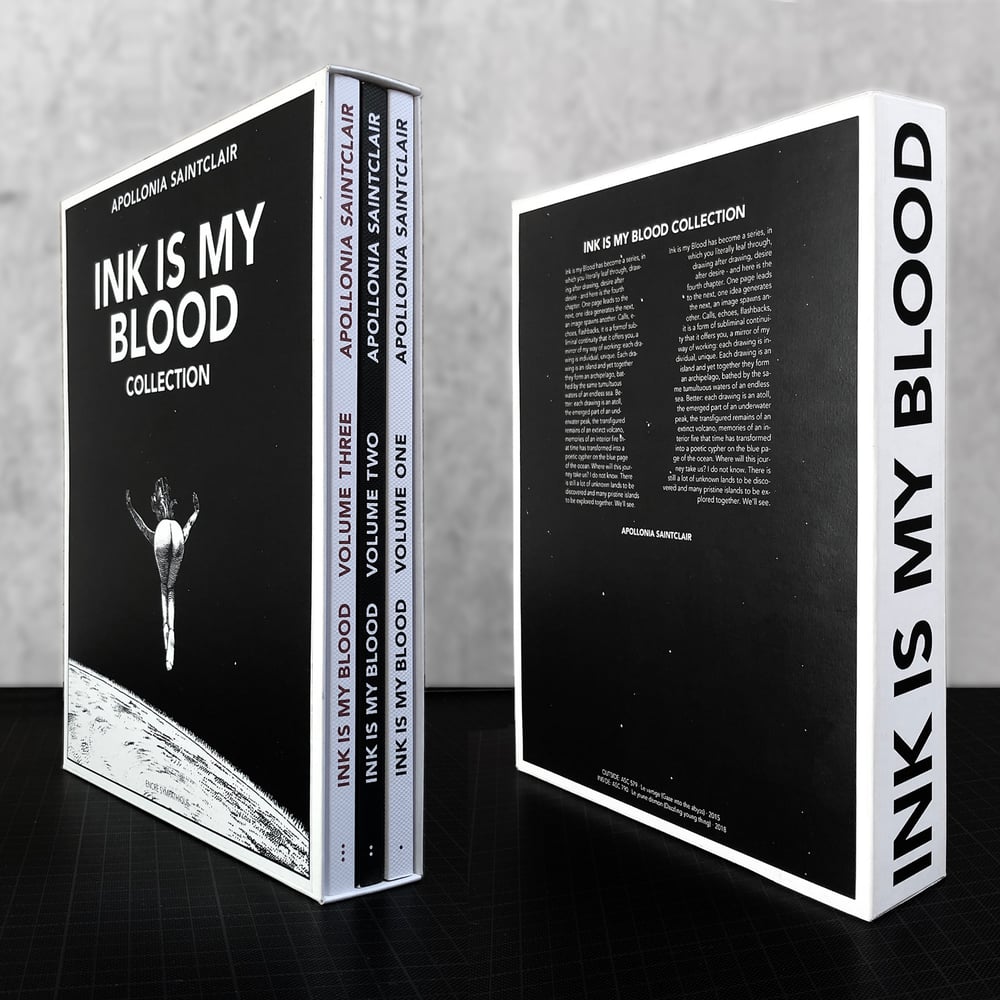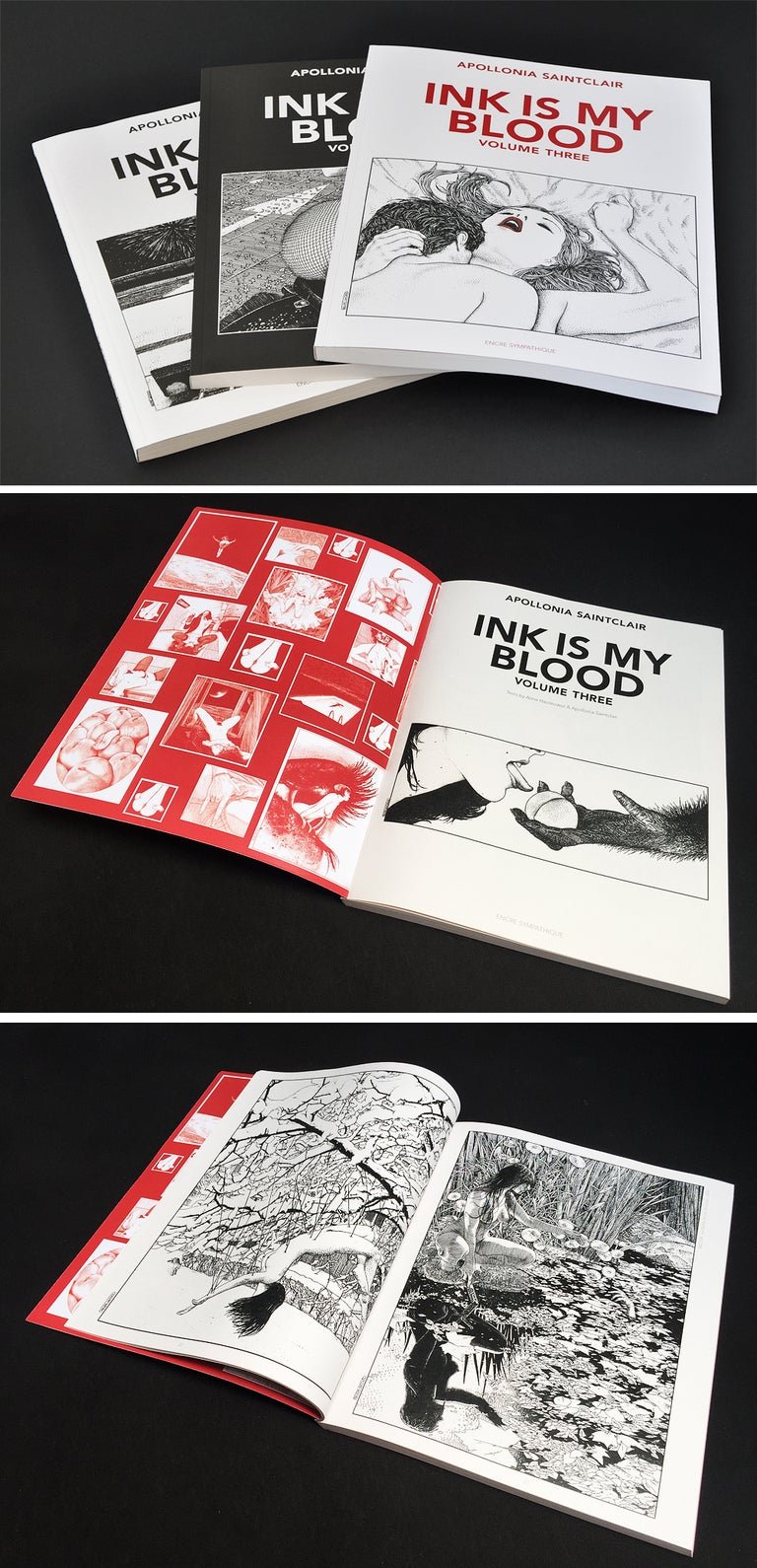 ABOUT
The COLLECTOR SOFTCASE is a versatile box specifically designed to accommodate and combine 3 Volumes of the Ink is my Blood Series. This flexible case turns your separate issues of Ink is my Blood into a sensual and beautiful object while protecting them.
INK IS MY BLOOD is a collection of 6 books totalling 888 pages of drawings by Apollonia Saintclair celebrating love, desire and sexuality.
Grouped in 2 trilogies, the 6 available Volumes cover the major part of Apollonia's work between 2012 & 2022 and are enriched with texts and essays by Erika Lust, Anne Hautecoeur, Evelyn Wang, Adeline Wessang, Dimitris Karathanos, Thomas Selzam, Jehnny Beth, Anthony Byrne and Florian von Falkenstein.
OPTIONS
* SOFTCASE ONLY : books not included
* TRILOGY SOFTCASE : Volume 1+2+3 or Volume 4+5+6 in the softcase
* TRILOGY SOFTCASE SIGNED : Volume 1+2+3 or Volume 4+5+6 signed by Apollonia in the softcase
* TRILOGY SOFTCASE FUN : Volume 1+2+3 or Volume 4+5+6 signed + 3 pages of stickers in the softcase
* TRILOGY SOFTCASE SKETCH : Volume 1+2+3 or Volume 4+5+6 signed, with a original sketch by Apollonia on each book + 3 pages of stickers, in the softcase
SPECIFICS
Collector Case:
Black and white | 9.8" x 12" (24 x 29.5 cm)
Books:
Softcover | 9.1" x 11.2" (23 x 28,5 cm) | 3 volumes of 148 pages
Texts both in English and French
Each book delivered with an exclusive bookmark
CURRENCY, CUSTOMS & SHIPPING
Please read in the relevant section of the INFO menu for important information
This item is sent with priority mail (no tracking)
We use regular national postal services
SOFTCASE ONLY : the empty box | books not included

TRILOGY SOFTCASE : Volume 1+2+3 in the softcase

TRILOGY SOFTCASE : Volume 4+5+6 in the softcase

TRILOGY SOFTCASE SIGNED : Volume 1+2+3, each book with a dedication by Apollonia Saintclair, in the softcase

TRILOGY SOFTCASE SIGNED : Volume 4+5+6, each book with a dedication by Apollonia Saintclair, in the softcase

TRILOGY SOFTCASE FUN : Volume 1+2+3, each signed, with 3 sticker pages, in the softcase

TRILOGY SOFTCASE FUN : Volume 4+5+6, each signed, with 4 sticker pages, in the softcase

TRILOGY SOFTCASE SKETCH : Volume 1+2+3, each book signed, with a sketch by Apollonia Saintclair on a page, 3 sticker pages, in the softcase

TRILOGY SOFTCASE SKETCH : Volume 4+5+6, each book signed, with a sketch by Apollonia Saintclair on a page, 4 sticker pages, in the softcase